Commercial Propery & Landlord Services - DIY Dave - Newbury Handyman
Do you rent out property local to Newbury, Thatcham, Hungerford in Berkshire?
Do you live out of town or even out of the UK?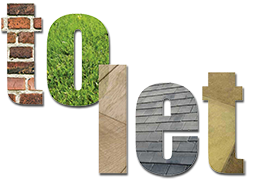 Should you have one or a multiple of rental property ownership, there is a frequent variety of maintenance issues that need to be sorted as soon as they arise and being local all my life, if I cannot sort it with my own expertise along with family owned rental property, then I also have many professional and reputable local trades contacts to call upon.
Tenants can often show their dissatisfaction in unexpected ways and without necessarily voicing their concerns; i.e. missed or partial rent payments, lengthening arrears, increased property damage, reporting of health issues to Government Authorities, a general lack of domestic cleaning and don't often tell you why or when they are leaving - any of these can cause major or significant delays and additional costs at the end of term, not to mention a de-valuation of your property and reputation.
Relatively minor maintenance issues can grow into larger more expensive repairs very quickly and keeping a property in good order throughout a tenancy agreement will show your tenant that you care for their welfare as well as keeping an eye on your own investment!.
I can maintain your property with various levels of agreement and contact the tenant at your request, arrange a visit that suits and report back to you as necessary.
I will take care of all the little everyday jobs as listed in my services, my wife Jill and her team can carry out a basic or deep clean of the vacated premises.
We can prepare and project manage any larger jobs or specific trades to ensure a double quick turn around is ready for your next tenants occupancy, saving you time, money and numerous phone calls to coordinate each individual trade and service facility.
We currently service several rental premises with a varying degree of maintenance levels and can discuss any requirements or concerns you may have.